PUMA FUTURE RIDER
A eye catching in store graphic visual campaign for The Future Rider.
Client:

PUMA

Sector:
Fashion

Discipline:
Marketing
Graphics
Animation

Credits:
Easy Days
Lucia Aranguren
Stephanie Unger

For the release of The Future Rider sneaker, PUMA came to us to help them out with developing some neon fueled in-store promo and creative marketing.

For the social and shop display artwork, we developed a simple graphic style that we then illustrated directly over photography from the Future Rider campaign. In keeping with the 80s theme, we were inspired by fluorescent colours and shapes and wanted to keep the illustrations fairly minimal and direct to the trainers.

We also had the fun job of art directing a promo animation, this was released through various social channels as well as accompanying the display artwork in stores. To keep continuity we took the shape based illustrative style and adapted it within a moving context. The end result is a fast paced, energetic and eye-catching animation.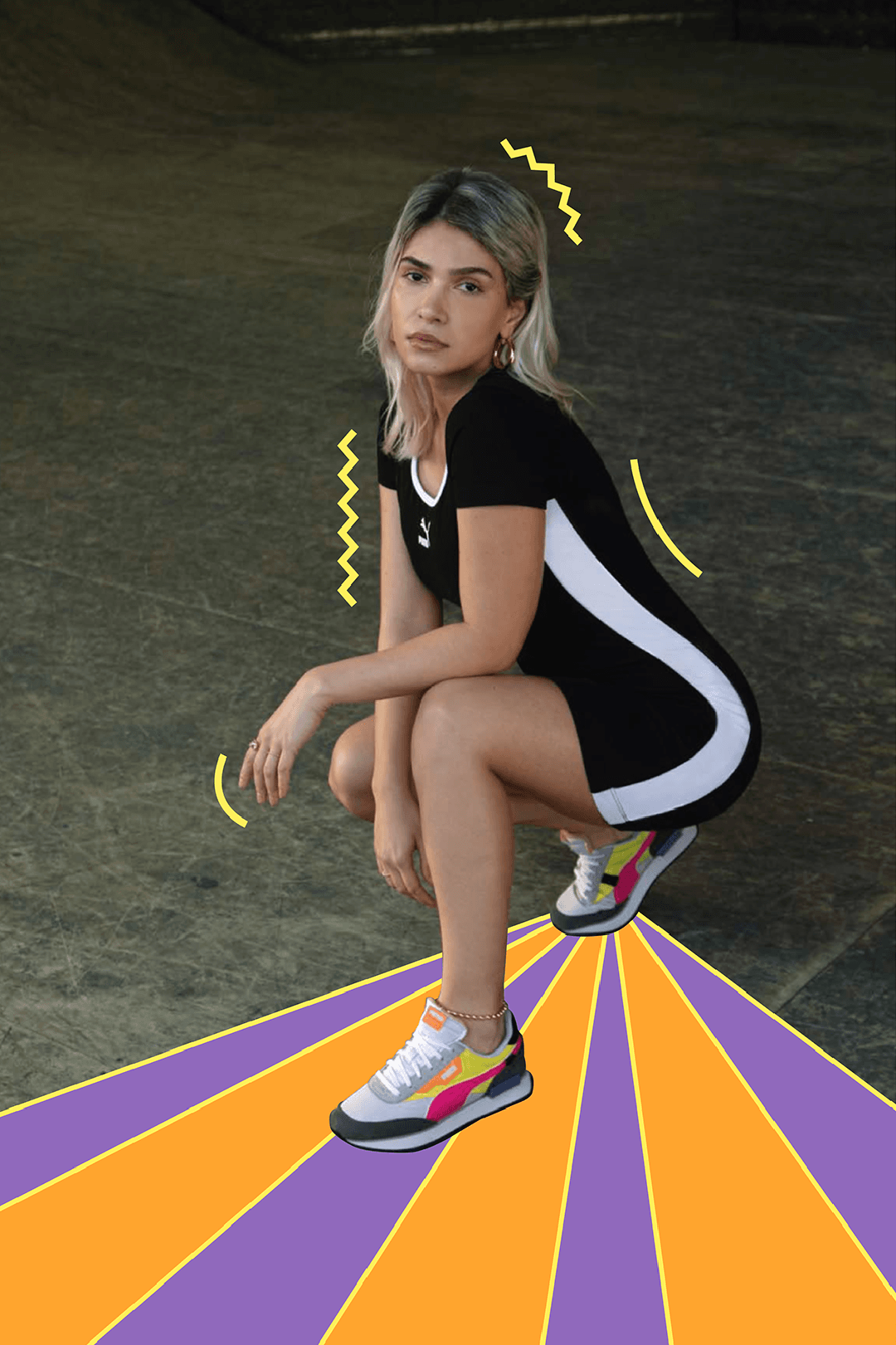 FUTURE RIDER GIFS


Working with the very talented illustrator Stephanie Unger, we animated a collection of stickers for social use. We also produced an IG filter that put the user at the centre of the Future Rider experience - this unfortunately didn't make the cut, but it was great fun to make!

Illustrations by Stephanie Unger.