DREAMLAND MARGATE
Vibrant, contemporary and reimagined signage for Margate's main attraction.
Client:
Dreamland Margate
Sector:
Art & Culture

Discipline:
Marketing
Signage

Credits:
Easy Days
Lauren Archer
Margate's famous and historic seaside attraction, Dreamland, approached Easy Days to create an exciting, bright, colourful and engaging improvement to it's on-site experience. We created a simple, shape-based campaign that gently directs visitors around the park while at the same time focussing on attracting new customers.

On the spot where Dreamland is developing a new hotel, we created a 70 metre long banner to cover the site and direct people towards the entrance to the park.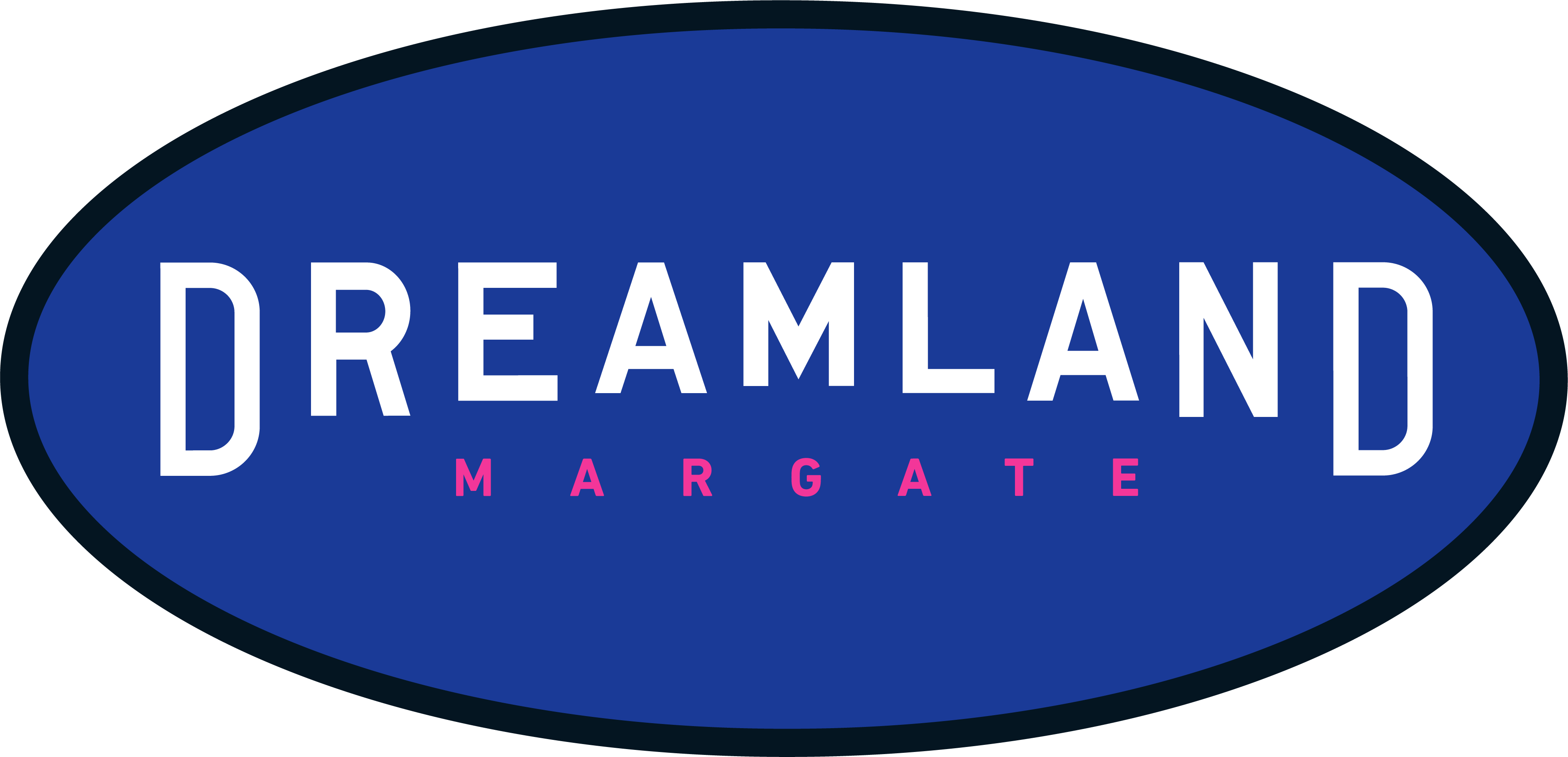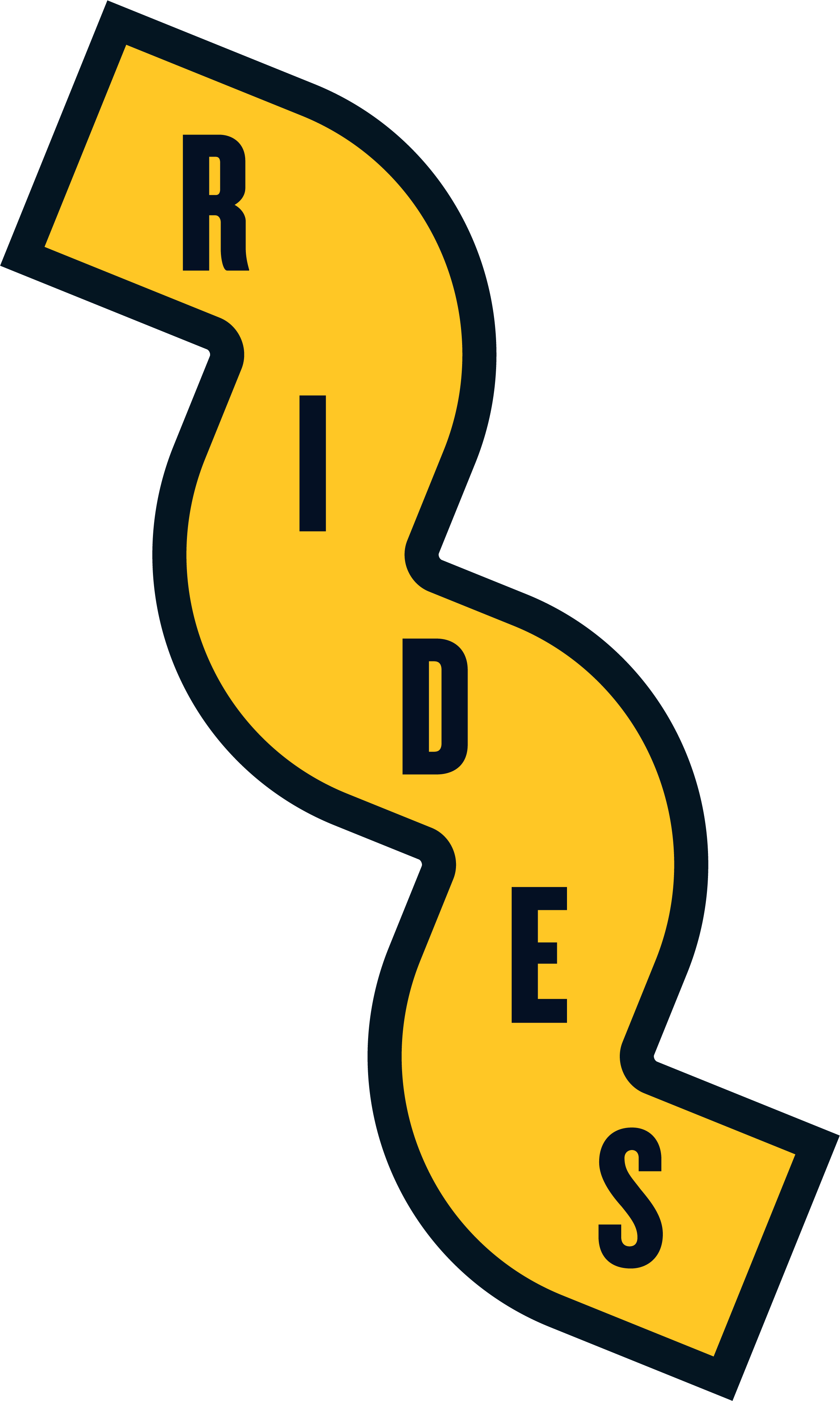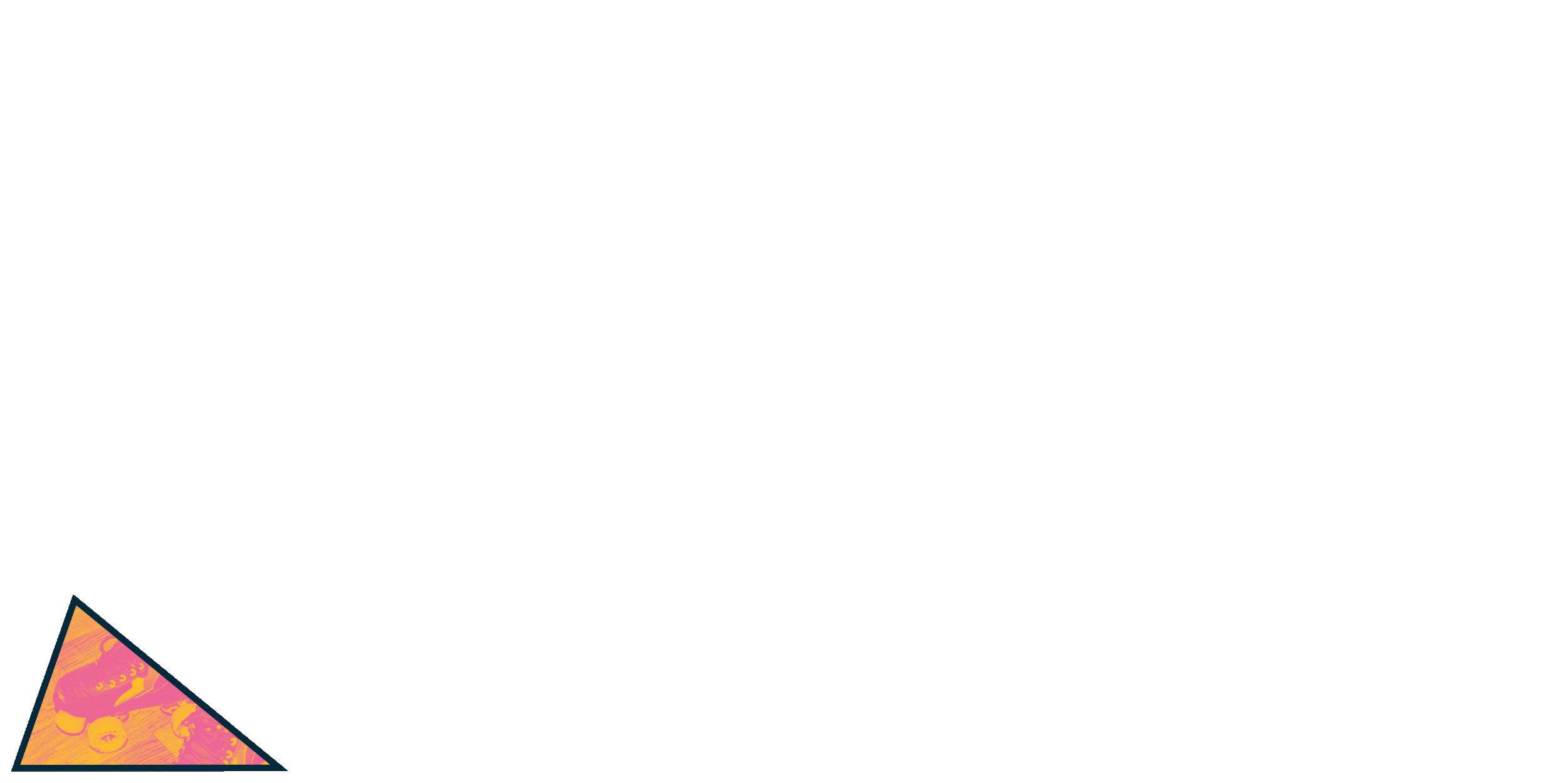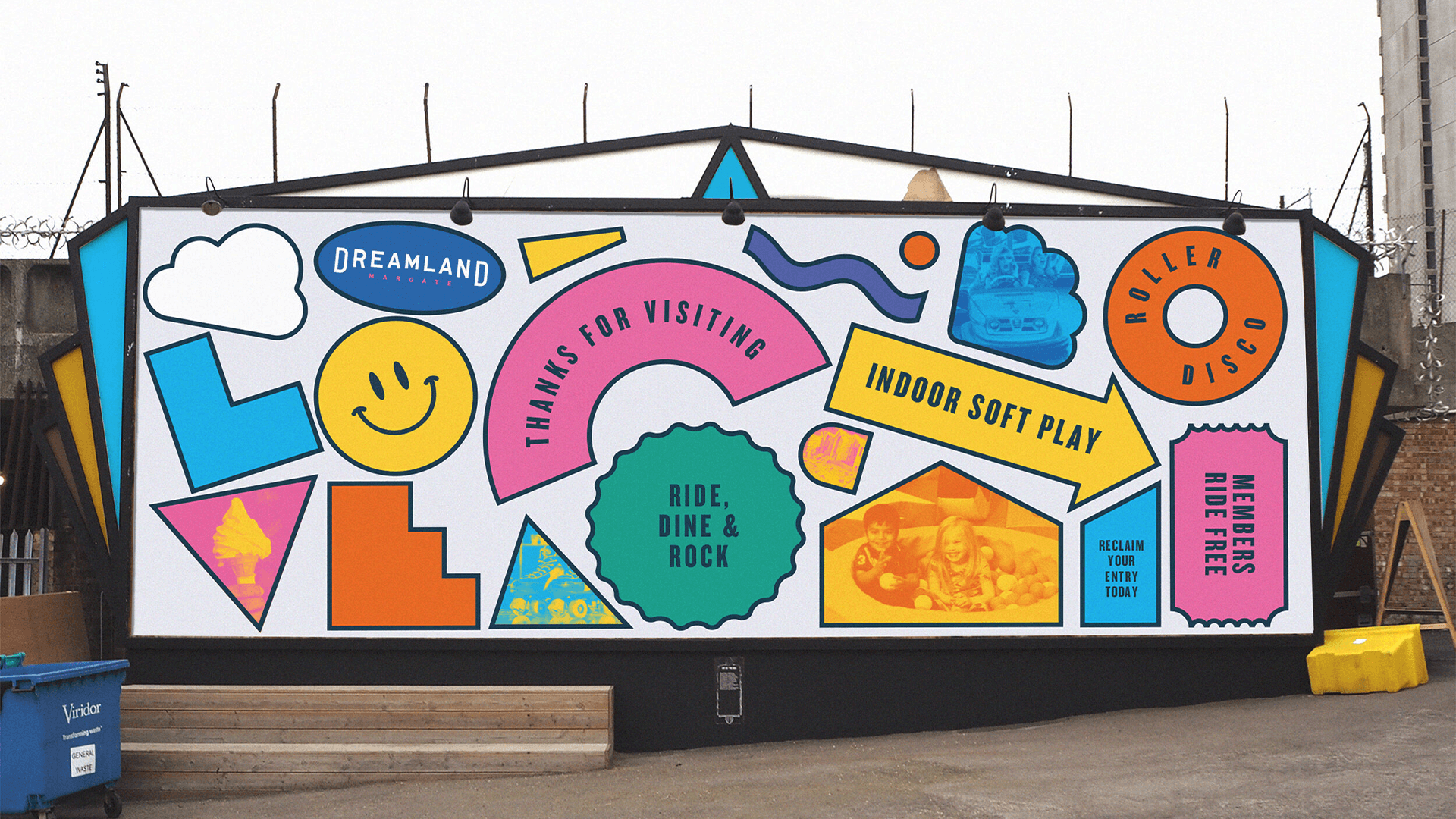 MERCHANDISE

Building upon the simple shape-based designs we created for the signage, we have reinterpreted them to work across tote bags, pins and patches, caps and bumbags.

The colours and playful graphics flow effectively with the signage around the resort, while at the same time engaging with the visitors to entice them to take a piece of the Dreamland home with them.